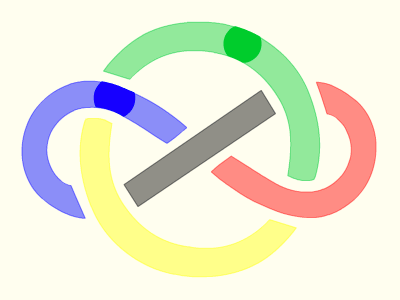 József Pelikán (1947--2023) RIP
József Pelikan passed away at the beginning of 2023. He was one of the most outstanding and important members of the IMO family, who had a decisive impact on the history of the IMO, as a contestant, team leader and for eight years as President of the IMO Board, in total he participated at the IMO 36 times. He was an extraordinary polyglot, who did vital work on the IMO official languages committee during the pandemic, monitoring and pointing out mistakes in the hurried translations of IMO papers in real time around the world. He was a truly remarkable person.
L'Olympiade Internationale de Mathématiques (OIM) est une compétition mondiale de mathématiques destinée aux élèves des lycées et collèges, et se déroule chaque année dans un pays différent. La première OIM s'est tenue en 1959 en Roumanie, et 7 pays y participaient. Elle s'est petit à petit agrandie jusqu'à accueillir une centaine de pays provenant des 5 continents. Le Comité de l'OIM (IMO Board) garantit la tenue annuelle de la compétition, et s'assure que chaque pays organisateur respecte le réglement et les traditions de l'OIM.
La fondation OIM est une organisation à but non lucratif qui soutient l'OIM.
Le site internet de la fondation OIM
est la vitrine de l'OIM. C'est une source d'informations précieuse pour toute personne qui, sans être nécessairement experte en mathématiques, veut comprendre ce que sont les Olympiades Internationales de Mathématiques.
Data is held at IMO-official in compliance with EU data protection legislation. If a participant wishes to become anonymous (neither photo nor name on public display), then contact the IMO secretary with a request. We will comply with bona fide requests expeditiously.